To effectively market and advertise your brand, you should adapt your brand story to fit various platforms and formats. This means adjusting your story to the specific needs of a platform and crafting content that resonates with your desired audience. By doing so, you will be able to communicate your brand's unique value and effectively reach your target market.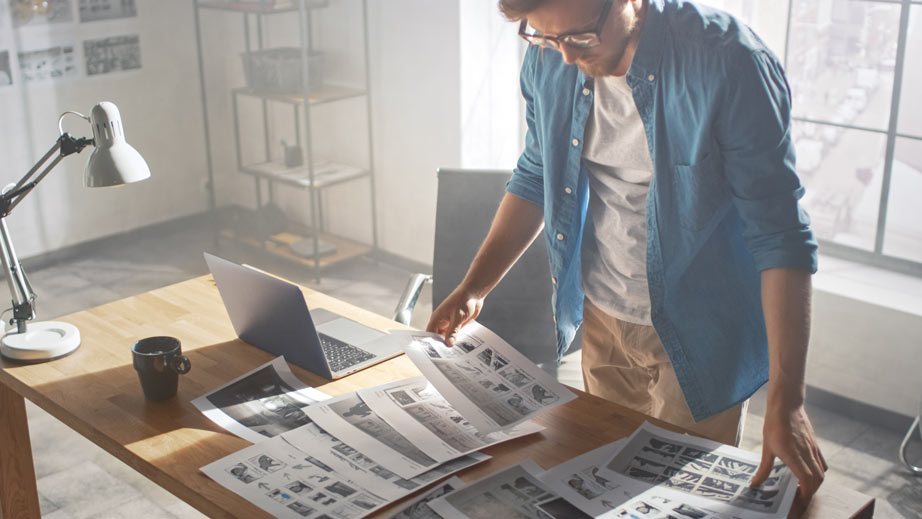 Craft Your Message
The first step in adapting your brand story to different platforms is to identify the core elements of your story. This includes your brand mission, values, and key messages. Once you have identified these elements, you can tailor your story to each platform's needs.
Explore Different Types of Content
When adapting your brand story to different platforms, it's necessary to consider the type of content that will be most effective for each platform. For example, a facility or factory walkthrough video might be more suitable for your website, while a testimonial video might be more effective on YouTube or Instagram. Use visuals like high-end photography or 360 video clips of your products to grab attention on social media sites. Ultimately, the choice of content should be based on what will be most engaging for the target audience of each platform.
Content Length
Video length is super important – a video that is too short may not provide enough information, while a video that is too long may cause the viewer to become bored and lose interest. Creating a script or storyboard will help to ensure that the video is concise and stays on message, which is essential for creating effective and engaging content.
Having a clear outline of the video's content will help keep the video focused and on track. By focusing on the main points and creating an outline, the video can be crafted in a shorter amount of time and with less editing. The storyboard or script can also be used to identify areas of the video that can be cut if the desired length of the video is longer than anticipated.
Tone & Language
In addition to the type of content, you should also consider the tone and language you use. Different platforms require different styles of communication. Social media content should be more informal and conversational, while blog posts and articles should be more informative and authoritative. When it comes to visuals, ensure that your visuals are optimized for each platform. This means creating images and videos with the correct size, resolution, and format for the platform.
Content Specs & Format
Staying competitive and engaging your audience is a continual challenge for marketers. To effectively capture and hold their attention, brands must utilize the appropriate video specs and advertising video sizes when creating video content.
With the ever-changing digital landscape, keeping up with the latest trends is essential for staying relevant and engaging viewers. Follow Sprout Social's easy reference guide to video specs per platform, including social and paid advertising.
Define Your Target Audience
Lastly, consider the type of audience you are trying to reach. Different platforms are best suited to different types of audiences. For instance, if you want to reach millennials, Tik-Tok and Instagram are better platforms for your content. Make sure to create content that is vibrant, reflective of different identities and experiences, and it's optimized for mobile devices, not just desktops.
From video to text, adapting your story for different mediums allows you to reach a wider audience and ensure that your message is communicated in the most effective way possible.
Tell Your Story with Global Media Desk
To tell a good story is the key to your audience's heart and mind. Global Media Desk has top-of-the-line visual storytellers and international content producers. We aim to help bring your stories to life and make a more significant impression on your target audiences.  
We take care of the scriptwriting and the entire video-making process – generating the look and feel of the video, casting, filming, editing, and everything in between. Let our team help guide you through our process. Please send us an e-mail at gmd@globalmediadesk.com or submit a free quote request.