As the film and video production industry evolves, women play an increasingly vital role in its success. Women have made considerable strides in video production and film in recent years. From directors and producers to cinematographers and editors, women are creating a powerful presence in the industry.
As more women enter the field, they are creating meaningful stories that bring attention to issues of gender inequality, race, and other social issues. They are creating more inclusive and diverse content, giving voice to stories that have historically been ignored or underrepresented. Women are also pushing the boundaries of traditional storytelling, creating more creative and innovative content.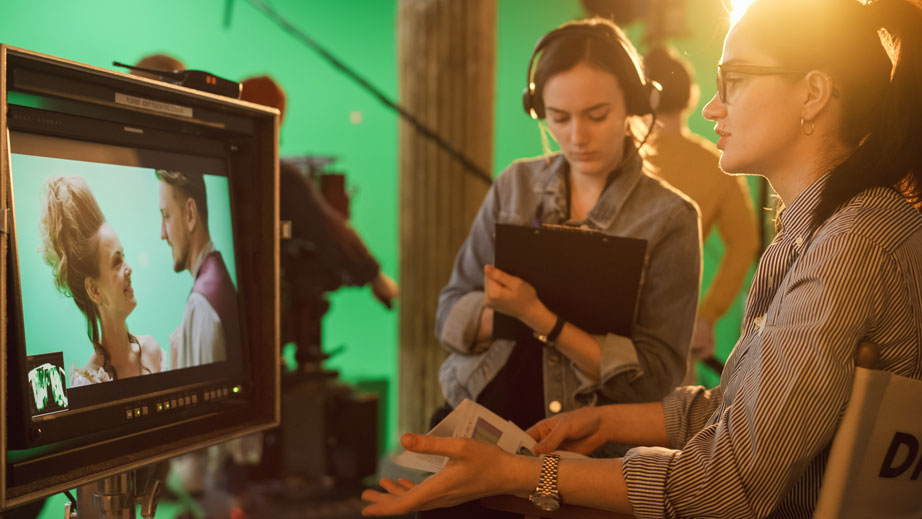 In addition to having a more significant presence behind the camera, women are also increasing their visibility on screen. Films are being made that showcase strong and dynamic female leads. These films are not only entertaining, but they are also hugely important in terms of helping to empower young women and girls.
The film industry is making progress in terms of increasing visibility and respect for women. This is an encouraging sign, and a trend that we hope continues in the future. With more female filmmakers, directors, editors, and producers, we can expect to see more diverse stories, perspectives, and ideas being brought to both the small and big screen.
If you're looking to hire a videographer or camera crew for your next video production project, don't forget to consider the talented women in the industry. We had the pleasure of interviewing Anne Preussel, one of Global Media Desk's talented freelance female filmmakers, for International Women's Day. Read her story.
About Global Media Desk
At Global Media Desk we specialize in providing on-demand video crews and production services anywhere around the world. By leveraging our services you are able to produce premium video and photography content without breaking the bank. Our professional video producers will help bring your brand to life. We only work with the top regional professionals to ensure the quality is top-notch. Please contact us with any questions you may have about shooting around the world. You can also request a free online quote to see how we can make your project a complete success.
Follow us on social media for news, advice, info, and tips about international film production, photography, and language services:
Instagram: http://instagram.com/globalmediadesk
Facebook: https://www.facebook.com/theglobalmediadesk 
Vimeo: https://vimeo.com/globalmediadesk
More about International Women's Day
International Women's Day (March 8) is a global day celebrating the social, economic, cultural and political achievements of women. The day also marks a call to action for accelerating gender parity. www.internationalwomensday.com
#IWD2023 #EmbraceEquity