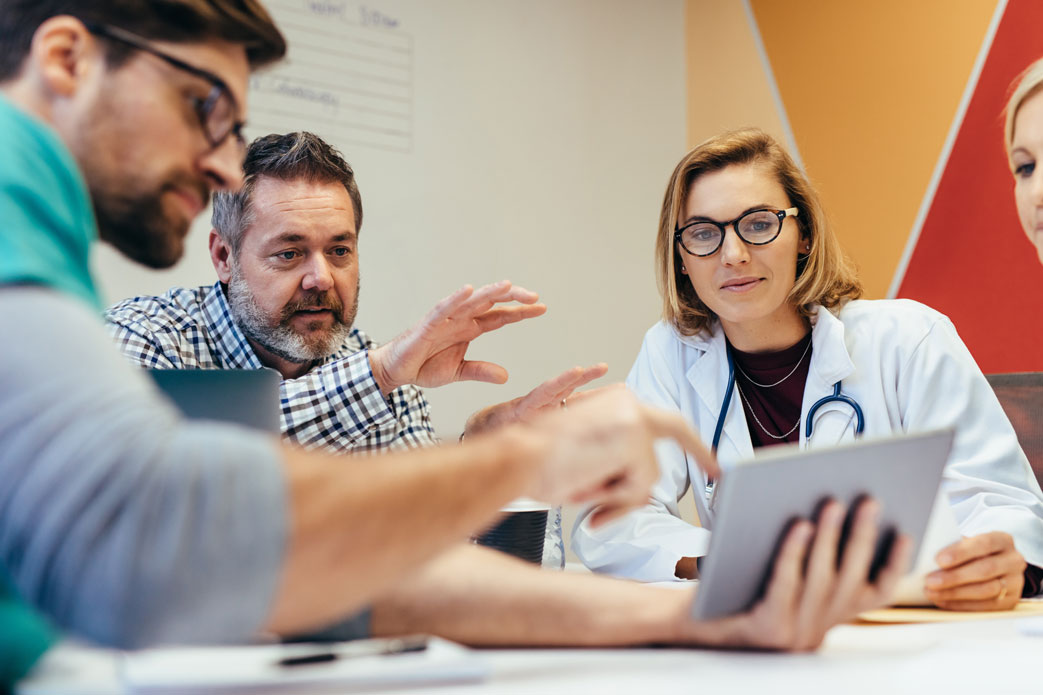 Video content is everywhere. Almost all industries promote their products or services through video production, and the medical industry is no exception. From tips about healthier lifestyles to showcasing healthcare services, video marketing is undoubtedly a great tool to engage your healthcare audience.   
Many people search for their health questions online than just going to the hospital. And because our brains process visual information 60,000 times faster than text, when people seek answers for their health issues, they are more likely to click a video than just plain text.   
Producing video marketing content offers an excellent way to profile your business and give potential patients a first-hand experience of what it's like visiting your hospital, the cutting-edge technological advances, contributions to healthcare, and success stories.   
Here are some ways you can engage your healthcare audiences through video marketing: 
Narrative videos 
Engage your audience's attention by telling a story. Create a video with a narrative storyline, a story to which they can relate. For example, it could be about a pressing health issue; tell a problem, and offer a solution because, in this type of storytelling, you don't only help them be informed about what their possible diseases are but also provide them with an emotional touchpoint. Make them realize that they are not alone in their battles and that there is hope in everything.   
Using video to tell your story is a powerful sales tool. It can infuse your sales process with a memorable narrative, allowing you to steer clients into making a quicker buying decision.   
READ: Using video for a winning storytelling strategy 
Educational videos 
Although narrative videos are suitable for awareness, this is not a perfect format for teaching them how actually to do the initial self-care for what they are experiencing. And that's when educational videos come into play. Educational videos are more instructional videos. It could be with a doctor talking on-camera about diabetes myths versus facts, a demonstration, typical lectures with slides, and more.   
Patient testimonials 
Nothing beats word of mouth. Asking your satisfied patients for their personal experiences can create confidence in your services and provide another voice to tell potential new patients why they should trust your practice. Keep the testimonials short and sweet (no longer than 3 minutes).  
Facility tour  
Using videos to promote healthcare facilities is one of the best ways you can do to add credence to your brand's marketing. In addition, patients will be more at ease as it gives them a view of what they can expect when coming in for treatment, especially for medical tourism as its patients are from overseas.   
Let's partner up 
Video content allows your patients to build trust in you when looking for health services. At the Global Media Desk, we have been helping brands like yours scale their video capabilities with local talent worldwide for over 22 years. We take care of the whole video-making process – from scriptwriting to generating the look and feel of the video, casting, filming, editing, and everything in between. 
Let's partner up to create high-quality content that helps promote your healthcare services and to engage patients. Connect with us to find the right crew to make your project happen.