If your company produces content across multiple locations, I know it can be tough to manage everything. Handling video projects across many sites is no easy feat and often demands extra resources, budget, and time. The good news? You don't have to face these logistical nightmares alone. An international video production agency can help you manage your multi-location projects on time and on budget.
TL;DR
The top 3 challenges are logistical coordination, budget limitations, and creative quality.
Collaborating with an global agency can be an amazing opportunity for companies looking to save costs and reduce their environmental impact.
These agencies have the expertise to handle multiple locations and keep production costs under control.
Adopting travel-free production practices, such as remote directing of video projects, is an eco-friendly and cost-effective solution.
They can also help ensure consistent and cohesive footage across all locations.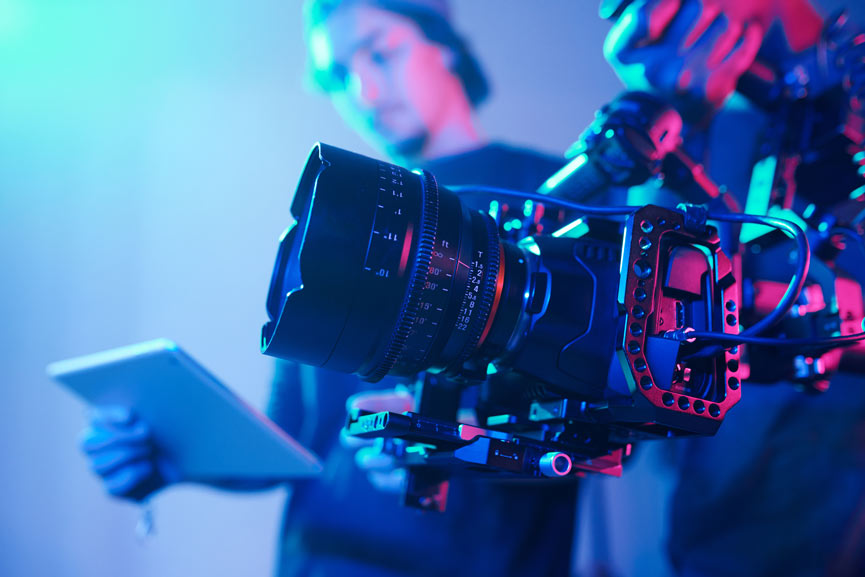 Here are the top three challenges you're likely to face when working on multi-location video production projects and a few solutions you can employ to make your life easier:
Logistical Coordination

Organizing a multi-location project can be complicated and stressful. You need to make sure that all the locations have the correct equipment, are coordinating specific talent and production staff, and, most importantly, that the script and creative vision are in line with your brand needs.

The solution? Partnering with an international video production agency can bring numerous benefits to your project. With their expertise in handling multiple locations, you can be assured that all necessary elements will be in place and all locations will meet your expectations. This means you won't have to manage multiple schedules and locations alone, saving time and effort.

Budget Limitations

Long-distance video production projects come with their own set of budget limitations. Travel costs, accommodations, and paying multiple teams in different locations can quickly add up and overshoot your budget.

Partnering with an international video production agency can be a fantastic way to keep your production costs under control and decrease your environmental impact. These agencies have connections all over the globe, so they can get you great deals with partners without the need to travel. By sourcing local staff, equipment, and resources in a geographically efficient manner, companies can execute their media projects with minimal global travel, which results in a smaller carbon footprint and lower project costs.

It's also worth knowing that adopting travel-free production practices, such as remotely directing video projects, is an eco-friendly approach that can also help you save money. By working with the right global agency, you can contribute towards mitigating the effects of climate change.

Creative Quality

For a multi-location video project, we understand that companies want to capture consistent and cohesive footage across all locations. Your creative team can play a crucial role in achieving this goal by providing a comprehensive creative brief.

To ensure that all the locations maintain the same creative quality, an international video production agency can provide you with remote crew members to make sure each location is in line with your creative goals. What's more, they can provide experienced directors to each location to ensure your creative guidance and vision are adhered to.
If you're struggling with the complexities of multi-location projects, creatively and logistically, don't let that stop you from achieving your goals. With the help of an experienced international video production agency, like Global Media Desk, producing content across multiple locations can be a hassle-free and enjoyable process. Contact us today to learn how we can assist you with your multi-location projects.