Elevate your marketing strategy to the next level by incorporating a factory tour video. This is an opportunity to showcase your brand and establish a bond of trust with your customers. A well-produced video of your facility or factory is a powerful tool that can increase brand awareness and showcase your product or service in a unique way.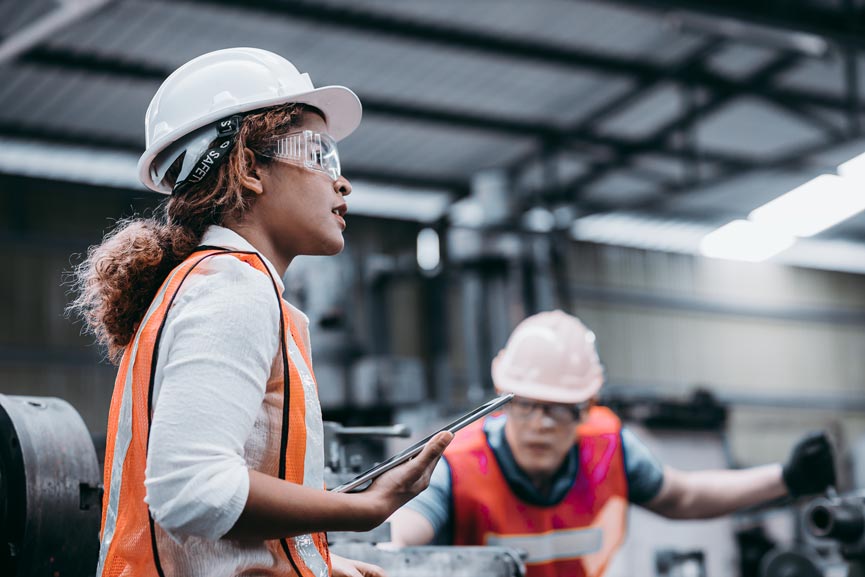 TL;DR

Factory tour videos can increase brand awareness and foster trust with customers.
Videos should feature high-quality visuals and engaging content.
Content should be professionally scripted and distributed through various platforms.
Benefits of Factory Tour Videos
One of the main advantages of creating a factory tour video is that it can help to foster trust and loyalty between your brand and your customers.
By producing a visually engaging, highly informative video, you will be able to deliver the key messages of your company to audiences around the world. Here are three benefits to keep in mind:
First, a factory walkthrough can introduce your products to a large potential customer base. The video will demonstrate your capabilities and show potential customers the level of commitment your company puts into its work.
Secondly, the video will allow you to highlight the products and processes that happen in your facility, giving your potential customers a chance to learn more about how exactly the products are made.
Thirdly, a factory-focused video can create a level of loyalty within your current customer base by showing how your company is positively impacting the local and global community.
Types of Factory Walkthrough Videos You Can Produce
Depending on the size of your production budget, many types of factory tour videos can be created. If you're a small business, create a fun and engaging video of yourself walking through your facilities, so viewers can get a behind-the-scenes look into how you make your product.
Large businesses with access to more resources could create a high-quality video that includes interviews with staff and narration of the processes employed. You could create a fly-through video of the facility, allowing the viewer to visualize the production process from start to finish. You could even juxtapose the footage so that viewers can see the beginning and end of the production process and everything in between.
Key Factors for Successful Video Production
When it comes to producing a successful factory tour video, some key tips can help you maximize the experience.
The first factor is quality. High-resolution and crisp visuals offer endless possibilities to craft your story. Working with a professional video-producing agency can really help your business here, as they can help with scripting, filming, editing, and adding visual effects to produce a top-quality video that does justice to your product.
The second factor is content. While the visuals are crucial, the content in the video is equally as important. Investing in a professional scriptwriter to bring your story to life in the most captivating way is essential. They can help your brand create a video that genuinely engages stakeholders.
Distribution and Promotion of Your Video
Once your factory walkthrough video is produced, it's time to get it out to the world. This can be done through social media networks such as Vimeo and Instagram. When posting on Instagram, target audiences with relevant hashtags to extend the video's reach to potential customers and to those who may not already know your brand.
YouTube is also a great platform to distribute your videos. YouTube videos are indexed by Google's search engine, so it's possible your video will come up when people search for certain keywords.
Dedicated campaigns on platforms such as Twitter, LinkedIn, or Instagram can help to increase engagement. You can also include the video on your website or in any other marketing campaign.
It takes top-notch visuals, an engaging script, and expert distribution and promotion strategies to make your videos truly impactful. When executed correctly, a factory tour video can be a game-changer for your business, boosting customer loyalty and trust in your brand. Its unique visuals and engaging content make it the perfect way to increase website engagement and drive sales of your product or service. So why wait? Get started on showing off your facility and watch your brand soar to new heights.