Live videos are helping brands boost their exposure and strengthen their marketing arsenal. With engaging and creative live videos, businesses can connect with their target audience in real-time and leave a lasting impact.
TL;DR
Many businesses are looking to incorporate live video production into their content strategy to stand out from their competition.
There are a variety of ways to leverage live video, including product demonstrations, promotions, educational sessions, and more.
Six examples of industries that can benefit from live video are e-commerce, travel & tourism, healthcare & wellness, retail, event promotion, and training & education.
Live video can help increase brand loyalty and create a sense of community among target audiences.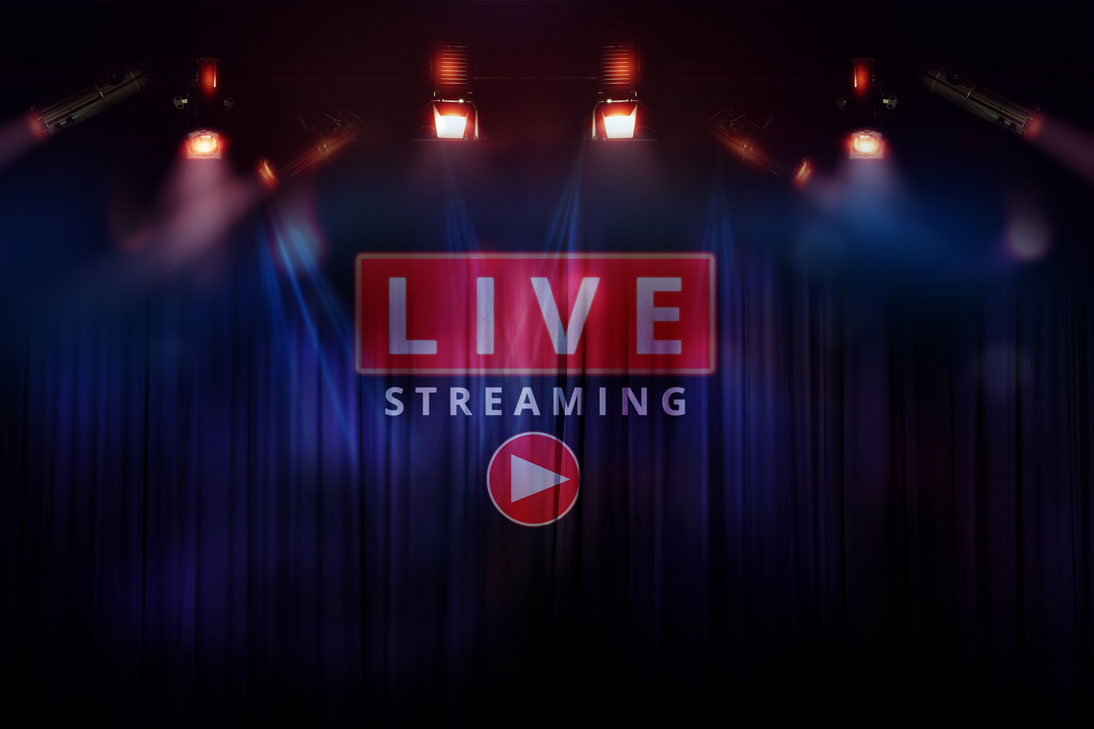 Many businesses often wonder how they can delve deeper into their video content strategy and stand out from the competition. The answer lies in the rising popularity of live video production, which allows content creators to connect with their audience on a more intimate and lasting level. By embracing this trend, companies can create a more personal and memorable experience for their viewers.
Live video production can be a valuable tool for businesses of all sizes, from small local companies to large international corporations. Businesses can leverage live video to create personalized product demonstrations, promote new products and services, generate leads, host educational sessions, and interact with customers in real-time. The possibilities are endless, and companies can customize their live video technology to best suit their needs.
When used strategically, live video can provide an exceptional return on investment and help brands reach new audiences they may not have been able to target with traditional methods. Here are six examples of industries that can leverage the power of live video to boost their brand awareness:
E-commerce – Online stores can use live video to broadcast product launches or reveal new products, allowing customers to experience the unveiling first-hand. Additionally, brands can use live video to show off products in action and provide an interactive shopping experience. This is an especially effective tactic for hard-to-sell items, as customers can get a better understanding of the product before they make the purchase.
Travel & Tourism – Tour operators and destination marketers can use live videos to show off all the experiences a given destination has to offer. These live broadcasts can be used to promote local attractions, popular activities, and hidden gems – building anticipation and helping them connect with a certain destination on an emotional level.
Healthcare & Wellness – Healthcare and wellness practitioners and centers can use live video to engage with potential patients and build a community around their brand. This type of content can be used to showcase new treatments, provide health tips, and offer behind-the-scenes looks at the facility. It's also a great way to share success stories and highlight the capabilities of different medical professionals.
Retail – Leverage live video to host virtual Q&A sessions with your product team and have a store representative demonstrate features of your product or service. Live video allows interested viewers to get an inside look at not just your product but the people behind it—potentially sparking further interest in your brand.
Event Promotion – When you're hosting a special event, live video is the perfect way not just to promote the event but also to create an interactive experience for those who can't attend in person. Use live video to highlight some of the event's features and provide viewers with access to exclusive interviews and insider tips.
Training and Education – Use live video to bring together a panel of experts to provide knowledge and insights on topics relevant to your industry. Through the use of pre-recorded segments, live polls, or Q&A sessions, your audience can stay up-to-date with current trends and topics.
Live videos are a valuable tool for brand marketing. It provides an engaging and interactive experience, fostering a strong connection between customers and brands. By promoting transparency, accountability, and collaboration, it cultivates brand loyalty. Additionally, it helps build a sense of community among the target audience.
Taking advantage of the power of live video is a great way to give your brand a leg up on the competition and build a strong presence in the online arena. Going live isn't for every brand, but for those who are willing to take the plunge, the rewards can be great.
We aim to make live streaming easy and affordable.
Hiring a full-service content production company can be less challenging and more affordable, depending on your needs. Global Media Desk is committed to saving your time, money, and hassle through expert management, insider knowledge, and an unparalleled global reach.
Our in-house content producers only work with the top regional live stream professionals. Our dedication to excellence, efficiency, and cost-effectiveness has made us the leading international video & photography services provider.
Are you ready to take your live stream event to the next level? Let's kick off this production.