If you want your event to boost engagement and build relationships with a broader audience, there's no better way than live streaming. In this article, we'll walk you through the steps to live stream an event like a pro.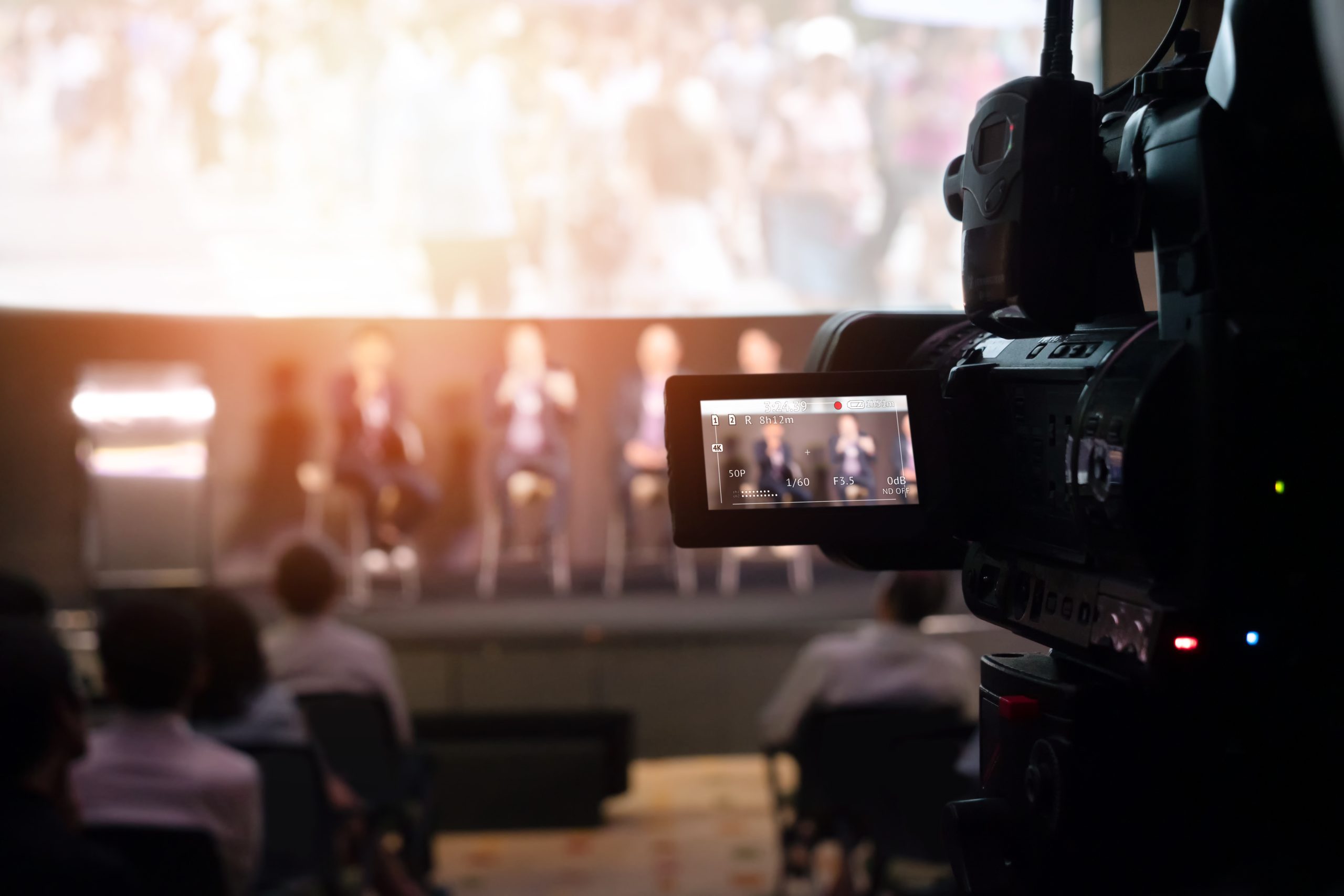 Let's face it; live streaming has become a trend ever since COVID-19 hit the entire world. In fact, the live streaming industry has grown by 99% between April 2019 and April 2020. It offers people a chance to be part of an event, even if they can't be there in person.   
Besides, live streaming events can also be an excellent opportunity for businesses to widen their reach worldwide. So much that 28% of marketers are leaning in to live stream than ever! If you're wondering how to live stream an event, here's your ultimate guide: 
Create a plan 
Your job as a producer or event organizer is to identify your company's goals and intentions before live streaming an event. Here are the questions you need to ask your team: 
What type of event will you live stream?

 

What is the purpose of the event?

 
What do you want to achieve?

 

Does your event need to be live?

 

What return on investment do you expect?

 

What is your budget?

 
From there, you can start creating a plan. Always choose quality. Talking to a video production company is an excellent place to start. 
Choosing your platform  
Most social media channels offer free live stream tools like Facebook live, YouTube live, Instagram live, and others. While the word free sounds great, finding which platform suits your event is crucial.  
So before hitting go live, we'll help you break down the pros and cons of the top 8 live streaming event apps you can consider. 
Set up Broadcasting Equipment 
Choosing a platform is one thing, but you must start investing in high-quality equipment to produce a remarkable live stream event. It's important that your live feed is high definition and professionally produced. Research says that viewers tend to abandon low-quality live streams within 90 seconds.  
Video Source  
Viewers look for high-quality content, and to achieve that, you should have a computer or laptop that is good for live streaming and, of course, a stable internet connection. Quality cameras are also essential to creating professionally produced online video content. You can use different cameras like DLSRs, Mirrorless, or other professional cameras.  
Our pick for an entry-level video camera is the Olympus Pen E-PL10 which costs around $699. It's an ultra-lightweight and super compact camera that can capture a smooth 4K video. But if you have the budget, you can purchase a more professional one like the Sony A7 III Mirrorless Camera, which costs almost $2000.  
Audio Equipment  
Audio is just as important as the video of a live stream. When a video lags or is a bit blurry, people are likelier to stay as long as the sound quality is high. No one stays connected if they can't hear what you're saying.  
Entry-level microphones like Shure SM58 typically cost around $150 to $200. Meanwhile, professional quality microphones like Shure SM7B range from $400 to $600.  
Mixing Equipment  
Apart from microphones, audio mixers should also be on the list. While you can do this through OBS Studio, free and open-source software for video recording and live streaming, it is good to have a separate mixer so you can focus on using OBS for your multi-camera setup.  
Our picks are Samson SM4 (entry-level) at $170 and Shure SCM410 at almost $900 if you're aiming for more professional quality.  
Encoders  
A live streaming encoder is software or hardware that converts raw audio and video files into digital ones, which makes your live event streamable. Hardware encoders range from $8,000 to $10,000, while software encoders are often less than $100; some are free, like OBS Studio, vMix, among others. So now, what's the difference?  
The software encoder is the most common encoder that people use today because, more often than not, it's totally free. You can connect multiple cameras by running them on a computer or a laptop. While hardware encoders are a bit pricey, they are considered more robust and reliable than software encoders, especially when having difficult network connections and built to last 24/7 live streaming without crashing.  
Streaming accessories  
Of course, a live stream wouldn't be complete if there were no accessories like a tripod, microphone stand, batteries, lights, and other things that round off a live stream set up. Every business has different needs; it is crucial to have a preproduction meeting in advance to get an initial idea of how you would be planning the budget for your live stream event.   
On top of everything else, the equipment we listed above requires specialized technical knowledge to use properly.  You will need to invest in the equipment and need to invest in the equipment but also in the entire production crew to capture the event.  
EVENT LIVE STREAMING INDUSTRY-STANDARD RATES: 
STAFF

 

APPROX RATE (PER DAY)

*

PRODUCER

 

USD $1,800

 

DIRECTOR

 

USD $2,000

 

LIVE STREAM OPERATOR

 

USD $500

 

SCRIPTWRITER

 

USD $800

 

CAMERAMAN

 

USD $1,800 

 

AUDIO OPERATOR

 

USD $500

 
*Some rates may vary based on the actual skills, region, and number of people you need for the production.
It's a bit overwhelming seeing the numbers and list of things you need to produce a professional live stream event, not to mention the travel costs and the stressful process of searching for an individual production crew. But why waste time when we can do the nitty-gritty stuff for you? 
We aim to make live streaming easy and affordable. 
Hiring a full-service content production company can be less challenging and more affordable, depending on your needs. Global Media Desk is committed to saving your time, money, and hassle through expert management, insider knowledge, and an unparalleled global reach.  
Our in-house content producers only work with the top regional live stream professionals. Our dedication to excellence, efficiency, and cost-effectiveness has made us the leading international video & photography services provider. 
Are you ready to take your live stream event to the next level? Contact us or follow us on our social media accounts for news, advice, info, and tips about international film production, photography, and live stream services: 
LinkedIn: linkedin.com/company/the-global-media-desk/ 
Facebook: facebook.com/theglobalmediadesk 
Vimeo: vimeo.com/globalmediadesk