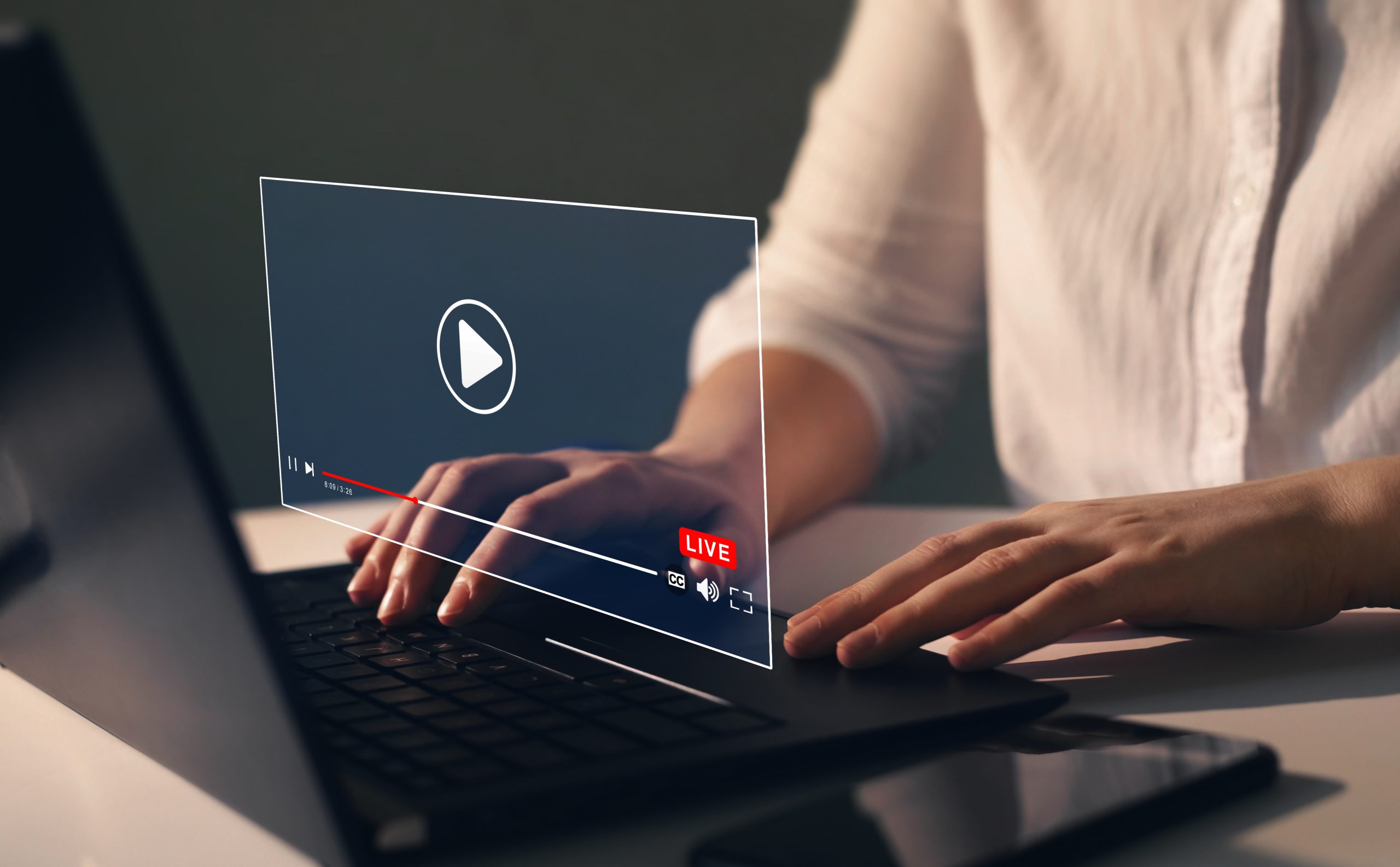 Choosing a live-streaming platform for your event is never easy. There are many live event platforms to choose from, all of which offer different features. A live streaming service for one company might not be an excellent option for others. Your top choice will depend on your event's purpose, size, and goals.
What to Look for in a Live Event Video Streaming Service 
Before picking an event live streaming platform, you must consider some essential things. Here are the factors:  
Privacy and Security

– How can your audience access your live video securely? If your company, for example, offers paid online courses, protecting your live content against copying becomes even more critical. 

 
Authorization

– How can your team manage the live content? Is this platform offers permission-based roles? 

 

Customization

– Would this platform help you integrate your brand identity into the live broadcast? 

 

Pricing

– Is this service worth the cost? Can a free platform address all the solutions I want for my event? 

 

Analytics

– Does this platform offer you post-event analytics about your audience? 

 
After identifying the factors, let's jump into the best event live streaming platforms in 2022. Ready? 
1. Facebook Live 
This is a popular go-to page when live streaming. Facebook has 2.91 billion monthly active users; streaming through this platform could help you reach many viewers, experiment, and track results. 
Pros:  
Cost-effective

 

Low barrier to entry

 

Enhances consumer engagement

 

Video API

 

Track analytics

 
Cons: 
Low searchability 

 

Lack of SEO benefits

 

Prohibitive policies

 
2. YouTube Live 
YouTube is the best place for any video content; it is the second most visited site in the world, next to Google. Although it's free, you'll need to have at least 1000 subscribers to stream on mobile.
 
Pros: 
High searchability

 

Monetization options

 

Track analytics

 
Cons: 
Limited accessibility to a global audience

 

Compromise on quality

 

Difficulty in sharing

 
3. StreamYard 
StreamYard helps you reach your audiences on multiple social media platforms. This browser-based live-streaming studio lets you invite guests or speakers from another location to join your live stream.   
Pros: 
Live branding customization

 

On-screen banners and tickets

 

Allows simulcast streaming

 

Viewers can leave comments, and moderators can flash them on-screen
Cons: 
Limited to 10 users per stream

 

Compromise on quality

 

Watermark for free plan

 

No in-depth analytics

 
4. Hopin 
If you're more into creating exclusive events, you can consider Hopin. With Hopin, you can create live online events that are interactive and personal. Attendees can move in and out of rooms like an in-person event and enjoy the content and connections you've created for them. (Source: Hopin.com). 
Pros: 
Event booths and backstage features

 

High-definition video quality

 

Exclusivity

 
Cons: 
Costs money

 

Limited opportunity for event branding

 

Time-consuming preproduction

 
5. LinkedIn Live 
This is one of the new ways marketers can share their messages. It has various features like scheduling your live stream in advance, post-event analytics, automatic caption generator, mute viewers, video editing, and much more.  
Pros:  
Track analytics

 

The go

-to site for professionals

 

Allows simulcast streaming

 

Let the audience submit questions before going live.

 
Cons: 
6. Vimeo 
Vimeo lets you broadcast high-quality videos and stream ad-free in HD so your viewers can have the best experience even with limited bandwidth. It gives companies and individuals a chance to stream privately as it allows you to set passwords, embed permissions, and use SSO to keep private streams secure. 
Pros: 
Stream from any device

 

Real-time feedback

 

Brand customization

 

Allows simulcast streaming

 
Cons: 
Costs money

 

Limited analytics on lower tiers

 

No monetization

 
7. Instagram Live 
If you're eyeing giving your followers a backstage pass or a behind-the-scenes glimpse of your business, IG Live is an excellent place to go. It injects some personality into your brand and allows your company to engage face-to-face with your audience.   
Pros: 
Followers receive alerts

 

Replay live videos remain at the top of users' newsfeed

 

Connect with your audience more personally

Live collaborations

 
Cons: 
1-hour maximum live streaming

 

Mobile-only broadcast

 

No event planning features

 

No integration

 
8. IBM Cloud Video (formerly known as UStream) 
UStream, now called IBM Cloud Video, is one of the pioneers of live streaming. The platform gears toward the corporate environment. Its interface is straightforward, making it easy for first-timers to just go on the webcam and hit live.  
Pros: 
Suitable for larger clients

 

Personalize your broadcast

 

Ability to upload video for on-demand display.

 
Cons: 
Additional fee for 720p and up streams

 

Lack of closed-caption support

 

Limited integrations

 
Let's Wrap Up
Looking for a live streaming platform for your event can be overwhelming; it's more than signing up, paying, and going live. But whichever platform you use, remember to ask yourself: who is your audience, what do they want, and how do you address their needs. Then, find a platform that helps you both increase brand awareness and achieve your company's market-specific goals. 
Still not ready to go live? Let's produce videos and photo projects together. We want to bring your story to life! E-mail us at gmd@globalmediadesk.com or fill out our simple free quote request form.