Earlier this year the Global Media Desk was proud to be a part of the latest Michelin production shoot. The new campaign shows the world from the eyes of a mine operator and highlights Michelin's Earthmover XD3 tire technology. For this elaborate shoot our highly-skilled production and aerial crews in Canada joined the Michelin creative team to deliver an awe-inspiring video. We asked Dave Janse Van Rensburg, our Global Project Specialist, how the project unfolded.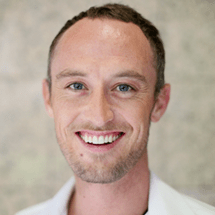 How did the client reach us?
We received a job request from one of our regular clients in Europe to help set up a local camera crew in Canada to shoot a new marketing campaign for Michelin. They have worked with us before and knew we could deliver very complicated shoots.
What was challenging about this project?
The client wanted to film at an active mine where the environment is often unpredictable. We had to work around multiple issues surrounding the location and obtain the correct documents and permits for both land and aerial filming.
How long did it take to get everything in place for the shoot? 
We had two-months from start to finish. The location changed three times between two countries before the final location was selected in Princeton, British Columbia. We worked with the local authority to assist the client in locking the location down and minimized problems on the day of the shoot. Our team was on par!
What equipment was used for the project?
We used multiple camera set-ups with a variety of equipment such as the Sony A7, Panasonic Gh4, and a GoPro for the aerial and time-lapse shots to achieve a visually stunning result the client was looking for.
Did we meet our client's expectations?
Absolutely. They were extremely happy with the results and with our level of service. This was the third campaign we have been a part of in a row.
The latest video campaign from Michelin of their all new Earthmover XDR3 tires.
Need help planning your next production or project?
Let us help! At the Global Media Desk we specialize in bringing your visions to life. We only work with the top regional professionals in such varied fields as video production, photography, and film & video crews. Please contact us with any questions you may have about shooting in Canada or any country around the world. You can also request a free online quote to see how we can make your project a complete success.
Follow us on social media for news, advice, info, and tips about international film production, photography, and language services:
Facebook: https://www.facebook.com/theglobalmediadesk 
Twitter: https://twitter.com/globalmediadesk
Google+: https://plus.google.com/+Globalmediadesk
Instagram: http://instagram.com/globalmediadesk

Credits:
The Global Media Desk / Production
Jean Pierre François / Director
Maxime Moulin / Director of Photography
Frederic Mabrut / Production Manager
Executive Producer / Florence Furic
Production Office Coordinator / Apolline Roussel
Associate Producer / Dave Van Rensburg
Location Manager / Dale Rechner
Filip Smola / Media Wrangler
Dima Kolesnyk/ Grip
Justin Hennevink / Drone Team Manager
Tyler McDougall / Drone Pilot
Jacob Crawford / Ground Supervisor
Editor/ David Chambriard
Colorist / Chloé Vialaneix
Graphic Designer / Arnaud Lambert
Original Music: Thomas Verovski
Sound Design / Thomas Roche
Earthmover Tires expert: Celine Faure